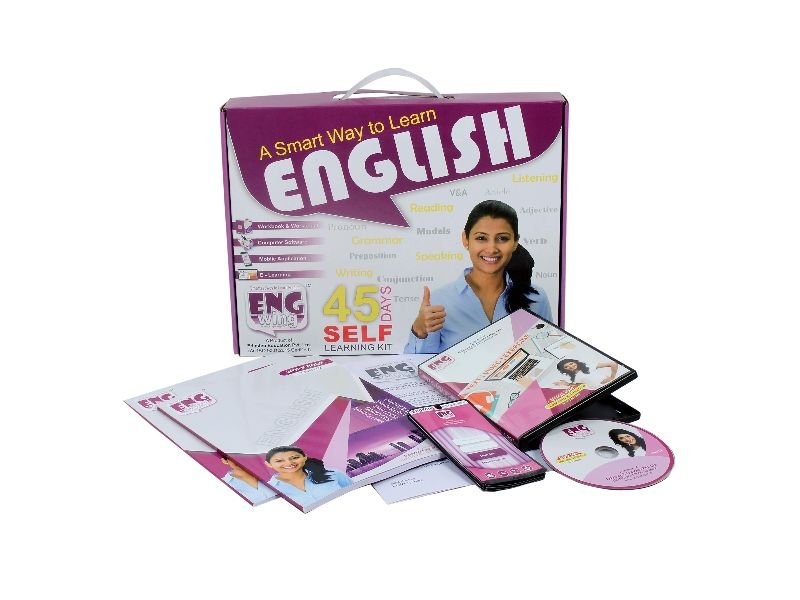 Self learning kits are designed to make learning possible anywhere and anytime. We supply these kits to schools, coaching classes and spoken centres for systematic training and quality learning. Our icon based books, animated videos and unlimited practice features make learning simple and possible. Our contents are written after a research over learners' behaviour and universal way of learning a language.

We have three levels of course and we offer as per the eligibility of learners. Our course includes books, software, mobile app., etc. We have design level 01 to solve reading, spelling and handwriting issues, level 02 to train for English conversation, Grammer, vocabularies, pronunciation, etc. and level 03 to improve English communication, presentation, voice & accent, vocabularies, drafting, etc.

We believe, "Practice makes a man perfect." So, in our system, we have focused for major practice itinerary and tools as well. Our system helps a learner to learn English anywhere, anytime. We have very systematic contents for kids, housewives, students and professionals.
Choose a kit as per your eligibility
Level 01 Handwriting Book
Level 02 Spoken Worksheet
Level 02 Picture Book.pdf
Level 03 Improve Yourself
Level 03 Grammar Worksheet